Oussu sweet ringo waffles!!
Yeayyyyyyyyyy!! Let me tell you first why I screamed, because
my birthday is approching
!! (on 28th) Weayyyy!! I only have celebrated my birthday once in my life, it was when I was at 5 and after that never anymore..so this time I wish to have a mini party for my birthday in KL with some friends. Btw, I'm still in my hometown, Terengganu..truth be told, a problematic internet line is not something foreign here (that's why I rarely go online whenever I come back here) and of course I was so bored here..the town is a bit far away from my home..and I can't even drive (no license yet LOL) and every time I wanna get something I must ask my mom to bring me to town (coz she can drive of course)..I think I really need a license now..LOL..however I'm heading to KL next week and will be staying with my dad for a while, that at least put me at some ease!
Ahh..as usual I was a little bit off from the main topic again..haha gomen gomen (sorry sorry)!
Anybody knows Rakuten?
If you did't know I might think you're living in the cave all of this time haha!
Honestly, I actually never bought anything from Rakuten before but after intentionally got myself lost on Rakuten website this time, I encountered a few things that I really need & have caught my eyes..so I'm gonna list down some great items that I found on Rakuten here and the reason of why I would love to have them!
1. Mikasa Ackerman Wig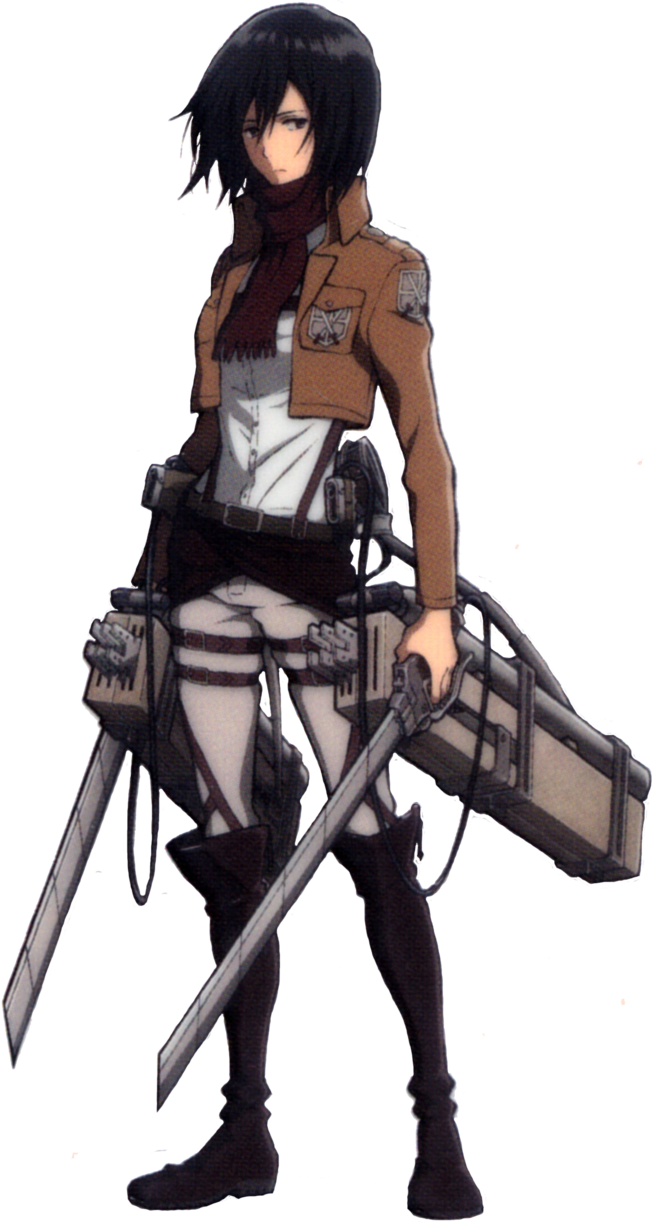 This is how Mikasa looks like in Shingeki no Kyojin
First and foremost, coz I planted a wish to cosplay (hopefully in the end of this year), all I need is a black wig at shoulder level since I've chosen
Mikasa Ackerman
to be my first cosplay character. Actually there are lotsa characters that I would love to cosplay (but of course a "decent" one coz I don't wish to show too much skin)..it's kinda hard to find the character that I love which did't reveal so much since it's anime. Hey what do you think an anime character is??? The characters are all pretty and most of them are
hot OF COURSE
so it can be an eye candy to all of the audiences (if anime characters is not kawaii/hot who would want to watch anime I guess, especially for guy). So yah..I think Mikasa doesn't show too much skin as she wore a soldier uniform in
Singeki no Kyojin (Attack on Titans)
, and I do love her character a lot! I've tried searching her wig on
cosplay.my
before but unfortunately the website doesn't seem to sell it, what a luck to encounter one on Rakuten! I definitely will cosplay her in future thus her black wig is important!
2. YOCO Lace Cardigan
Back during my last semester, I saw one of my ex-classmate wore a very lovely and pretty lace cardigan to class, and no matter how much I ask her where did she bought that she kept saying she don't remember..haih..what a pain..(the one that she worn is really pretty babe, and hardly can be found anywehere..tried searching it everwhere but it was a total fail)..but I found something quite similar, kira boleh lah..on Rakuten, the lace cardigan is not that bad, it consists of the elements that I longed for like the one that my ex-classmate have worn. Lacey cardigan like this is just my style, since I'm a
Japanese Gyaru
fashion fan LOL!
3. Coastal Scent 88 Colors Eyeshadow Palette
Oh ya, I'm always a makeup hoarder since I'm also a beauty blogger & a makeup addict, but truth be told...I don't own so much makeup palette especially for eyeshadows (unless for earthy colors only). I only have a bunch of falsies & lipstick so far. If I'm about to cosplay, I certainly will need an eyeshadow palette for the anime eye makeup right..thus I'm gladly looking forward to own an eyeshadow palette, I saw Coastal Scent 88 Colors Eyeshadow Palette lotsa time already in Youtube, but never really thought to buy it before coz I don't really wear heavy makeup on daily basis so I don't think I need them...nevertheless, this time I would really love to buy one coz it would be easy to create an anime eye makeup for cosplay with so many colors in one palette!
4. Akatsuki no Yona 1-26 Vol DVD
Oh I almost forgot to tell you this, if you're an anime lovers too...have you watch
Akatsuki no Yona (Yona of The Dawn)
yet??
Watch thennn
!! This anime is seriously utsukushii (beautiful) in all aspects, be it the characters themselves, the plot, and everything! If you really love something like
ancient oriental kingdom
and
historical fantasy romance
, you should really give it a go! I actually have watched the episodes that were saved in my hard disk (and frankly I've re-watched them about 5 times already now haha!) Seriously, I'm just totally taken by the beautiful anime like this, so I would really love to buy the
Akatsuki no Yona DVD
as a collection and mann! I stumbled upon Akatsuki no Yona DVD on Rakuten sold at only
RM28.76 for a complete 1-26 vol
..yosh terus masuk list! Ahh..I really want to collect the manga (graphic novel) of Akatsuki no Yona in all volume as well, but unfortunately there's no in Eng translation one (all in Japanese)..kinda sad I could't read kanji & hardly memorize all of the hiragana & katakana...and I don't understand Japanese that much. Sadly I need to forget collecting them and just read them online on MangaFox.
Akatsuki no Yona which just finished the airing on March 2015 is a 1st season
, of course the
second season is not yet to be released in the near future
, but you can still read the manga to know the strings of the story, it's still ongoing which means that they definitely will have the second season aired soon!! wahhhh I can't wait!! *starry eyes*
5. One Piece PVC Poster
While searching something regarding anime, I saw the PVC poster of One Piece also! I'm such a hardcore fan of One Piece since I'm at 17 but alas, I only have 1 One Piece poster so far...so this time I'm definitely gonna buy one to show how much I love & support this anime, by putting up the poster on the wall of my bed room! Wee!
Actually there are still a lot of items I would like to get from Rakuten, but I think this is enough for now..man, I did't know Rakuten have so much to offer that come to my liking since I rarely get my self lost on Rakuten before..hurm..I guess what would be the next thing that might really caught my soul on Rakuten later? Maybe some new Xbox games? who knows..haha
You can check out the products at
Rakuten Malaysia
This post is an entry for the
ShopCoupons X Rakuten Blogger contest
. Being hosted by
ShopCoupons.
Rakuten voucher
sponsored by Rakuten Malaysia.
See you guys on my next post!
-Jia Jia-